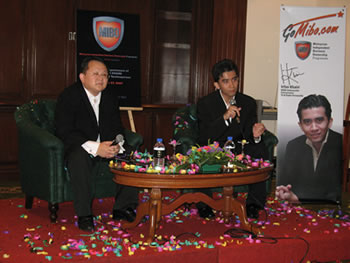 Recently our own Malaysian Internet Millionaire, Dr. Irfan Khairi being appointed as the ambassador to MIBO (Malaysia Independent Business Ownership) which is a new product of J & C Pacific which is an ICT company.
What is J & C Pacific aim for in this new product? J&C Pacific Sdn Bhd has roped in two partners as part of efforts to nurture more entrepreneurs under its Malaysian Independent Business Ownership (Mibo) programme.
Its chief operating officer Allen Lee (pic) said since the programme was introduced in July this year, the firm has so far managed to create 150 new entrepreneurs and hopes the number will jump to more than 1,000 within a year.
UOB Malaysia will develop the loan facility for aspiring entrepreneurs that wish to join J&C's Malaysian Independent Business Ownership (MIBO) Programme. Currently, MIBO has 150 members in the Klang Valley, Penang and Johor Bahru.
The loan facility would enable MIBO members to apply for loans between RM10,000 and RM23,000, but the applicants must commit to an initial investment of RM2,000 to join the innovative entrepreneurship programme. The loan facility will charge a 1% interest rate plus base.
UOB Malaysia chief executive officer Chan Kok Seong said the loan facility would provide an easy entry for aspiring entrepreneurs that do not have the necessary funds to set up businesses in the ICT industry.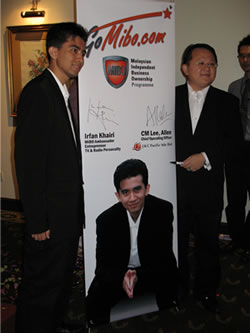 "Setting up a business in the ICT industry has never been this easy and we hope this customised plan will contribute towards the long-term growth of the ICT industry at a time when it is expanding by leaps and bounds," he told reporters after the signing ceremony last month.
J & C chief executive officer Chong Tze Voon said: "The strategic partnership with UOB (Malaysia) and Young Entrepreneurs Association of Malaysia (PUMM) will further boost our efforts to reach out to more Malaysians and in a wider context contribute towards Malaysia's entrepreneurship development and its economy."
Read the full report here: