Walla…today is the day that I want to share with you about how to have a successful online business. It is s a business that you could do it from the comfort of your home.
Why I wanna share this? Because for the past few weeks I received a lot of emails asking me what is the best to do online and make money. Well, actually there are many that we could do online, but we need to have passion in it. 3 years ago, I am also blur about making money online or having an online business. But now I could share some ideas with you. The best part is I am gonna share it for free using this personal blog of mine, roslihanip [dot] com. So always comeback here to see the juice that I am putting here in this blog. The other important factor is the learning process. You must take your time to learn and take action when required. 3 years have taught me that online business is just like having a business offline or my term is a conventional business. It has no difference in principal but it does on the medium we do the business. One is online via the internet and the later is offline by having a store or an office.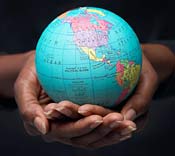 By doing an online business you get the flexibility you need. The internet is open 24/7 so you can fit your business hours around your family schedule, if you want. You decide the time to do business with your website.
An online business is the perfect way to do something for yourself and get paid! The positive effects will last much longer than a one hour spa treatment.
Choose a theme that speaks to you, that engages your mind and soul. And then build your business around it. You may already know what you want to do or you may need some time to figure it out. Perhaps it's been so long that you have forgotten what it is that you actually love to do!
Once you have that building block, what else do you need?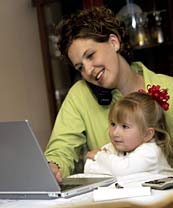 enthusiasm, motivation and creativity
the ability to work hard, learning as you go along
patience and forethought.
Just like raising a family, building a successful site takes time. Build it slow and steady.
You also need the right guidance and the right tools, at an affordable price. You don't have the time or money to waste on gimmicks or false promises. Whatever you spend money on, it must produce results.
Let's cut short on this and click here to find more juice about having your online business and see why work at home moms love to do it and after that view this video so that you have better idea on how to achieve it as many marketers said "video is the best for online business". Take the Video Tour!
If you are still not satisfied, why not read the Case Studies Why? Because The biggest mistake people make in life is not making a living at doing what they most enjoy. – Malcolm S. Forbes (1919-1990)
So What's The Problem?
Affiliates fail due to one or more of the following four problems. All four are avoidable/beatable, with the appropriate strategies and tools. Let's review…
Problem #1 — Failure to Prepare
By failing to prepare, you are preparing to fail.
Benjamin Franklin (1706-1790)
Most people fail at anything because most people would rather go FIRE-READY-AIM. They jump the gun and FIRE, rather than invest some time to get READY and to AIM.Yes, it feels "unproductive" to prepare and set up a system… But it's how the successful succeed.
The solution? Read the other problems here…Let this opportunity turn you into a high-earning affiliate champion.