Wow! This is really exciting to start the ball rolling in 2010! Read on guys…..accept the challenge today!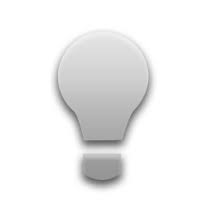 mYprize challenges developers from across the world to create unique applications, content or devices that highlight the benefits of YTL Communications' 4G Network in Malaysia. To motivate developers worldwide to submit prototypes, YTL Communications is offering USD$1 million in prizes to those with the most exciting and creative solutions that serve consumer needs.
Join now to submit your your ideas, or to share, rate and comment on entries submitted by others.
Apart from mYprize, if you join the 4G Innovation Network, you'll have access to:
Newsletters – Get the latest news on projects and techniques delivered right to your inbox.
Contests – Share, rate or comment and win a prize on any contest which is initiated by YTL Communications.
Privileges – Get invited to participate in events or product launch.
Developer forums – Post questions and get answers from experts in the developer community.
Developer Desktop – Stay on top of bug base updates and track updates to components via automatic desktop notifications.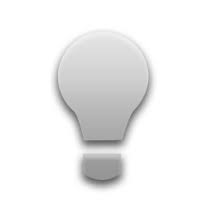 YTL Communications envisions a modern broadband nation enhanced by the Internet and supports technological innovation. In 2009, it created the YTL 4G Innovation Network and opened a testing centre at Sentul Park near Kuala Lumpur that will help to make the mobile Internet a reality throughout Malaysia.
Developers can submit their entries from Jan 8, 2010 until May 1, 2010. Ideas will be judged based on criteria such as the originality of the concept and its commercial potential. Finalists will be invited to demonstrate their products in person to a panel of expert and community judges. Winners will be announced in September 2010 and cash prizes will be awarded in multiple categories:
1. Top Applications: 1st: USD$200,000; 2nd: USD$120,000; 3rd: USD$80,000
2. Top 4G Devices: 1st: USD$200,000; 2nd: USD$120,000; 3rd: USD$80,000
3. Malaysian Only Prize: USD$120,000
4. Top Device Idea: USD$40,000
5. Top Application Idea: USD$40,000
Winning entries may be developed for mass deployment to customers upon launch of YTL Communications' nationwide 4G network in Malaysia in the second half of 2010. Interested developers can go to the 'mYprize' portal at www.myprize.my, to learn more details, register and submit their entries online.
'We believe this exciting 'mYprize' Global Developer Challenge is a strategic impetus in propelling Malaysia into a truly cutting-edge incubation centre for 4G innovations,' said Wing K Lee, Chief Executive Officer of YTL Communications. 'We are confident that the applications and devices will help accelerate our mission of providing affordable, world-class quality products and services that improve the way people in Malaysia learn, work and play.'
'Our YTL 4G Innovation Network expands the 4G ecosystem and enables the next wave of mobile Internet innovations by connecting the best minds across the globe in developing new consumer products via YTL's nationwide 4G mobile Internet network,' Lee continued. 'The network is linked with the Clearwire 4G WiMAX Innovation Network in Silicon Valley, a global hotbed for innovations, and provides developers opportunities for commercialization in Malaysia and beyond. Developers are able to incubate their ideas, with support from the world leaders in mobile Internet, giving people in Malaysia a new level of mobile Internet experience with products and services optimized for a high bandwidth, low latency 4G mobile Internet.'
So guys, what are you waiting for, give out your ideas today.
To begin, here is a definition of creativity by Andy Rutledge:
Creativity is an inborn capacity for thinking differently than most, seeing differently, and making connections and perceiving relationships others miss. But most importantly, it is the ability to then extrapolate contextually useful ways of employing that data: to create something that meets a specific challenge. (Andy Rutledge)
So creativity is the development of an 'idea'.
Be Creative and Be Innovated
Understand the culture of Technology and  The design of Business.